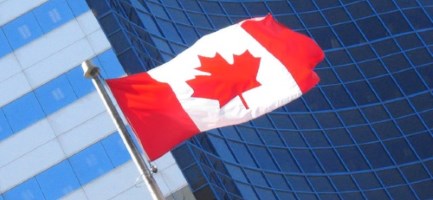 This was a historic week in Canadian politics. After the longest campaign in modern times, the Liberal party achieved a clean sweep across the country gaining a majority government. But the real question isn't who won, but why? Who came out to vote is just as interesting and whom people voted for. How do the different generations engage in the political process was the topic of conversation this week with lots of people in my network.
Voter Participation
Participation in the Canadian voting process has been slipping for decades, particularly among young people. In the 2008 federal election only 58.8% of eligible voters cast a ballot. And while the numbers bounced slightly to 61.1% in the 2011 election, we also saw a widening generational gap: only 38.8% of young Canadians between the ages of 18 to 24 voted compared to 75.1% of Canadians ages 65 to 72.
For this election, Elections Canada reported voter turnout in advance polls was 3.63 million, up 73% from the 2011 federal election. More than 17 million Canadians cast a ballot in the country's 42nd federal election, making for Canada's highest voter turnout since 1993.  That's a big jump, which was fuelled by younger voters.
Generational Theory & Politics
American demographers William Strauss and Neil Howe, argue that Anglo-American history operates in 20-year cycles, and that there are essentially four 20-year generational cycles that repeat themselves. According to their research, there are four generational 'turnings':
'High', where faith in social institutions and the power of the collective is high, and individualism is weak
'Awakening', when social and collective institutions are attacked in the name of individualism (i.e. people arguing that taxes infringe on their personal autonomy; the rise of neoliberalism)
'Unravelling,' when individualism reigns supreme and nobody trusts collective social institutions like government or democracy (the reign of neoliberalism)
'Crisis' in which a generation rises to the challenge and the power of the collective defeats the individualist drive and communal, civic social institutions are revived.
These four 'turnings' are affiliated with specific generations (Traditionalists, Baby Boomers, Generation X, Gen), but are more broadly based on archetypes, which Strauss and Howe list as:
 
Archetype
Hero
Artist
Prophet
Nomad
Generations
Arthurian
Elizabethan
Glorious
Republican
—
G.I.
Millennial
Humanist
Parliamentary
Enlightenment
Compromise
Progressive
Silent
Homelanders
Reformation
Puritan
Awakening
Transcendental
Missionary
Boom
Reprisal
Cavalier
Liberty
Gilded
Lost
Generation X
Source: http://www.lifecourse.com/about/method/generational-archetypes.html
The 'hero' generation is the one which defeats the individualist drive and restores the power of idealistic, collective social institutions. Howe and Strausse believe it is the Millennials (Gen Ys) which are the current 'hero' generation.  The 'Occupy' movement was the first vocalization of this new generation's rejection of individualism and their first strike toward restoring collective social institutions. Despite the fact that  occupy movement has been tempered, they point out that the youngest generations desire to restore the power of civic idealism and collective social institutions is expected to continue to build between now and 2026.
They predict that the cynical 'don't-bother-to-vote-because-nothing-ever-really-changes,' that Generation X is well know for, is going to give way to the restored faith in democracy and in civic-minded social institutions of the Millennial / Gen Y era. This can be seen by the increase in social involvement of Gen Ys prior to becoming 18 years old though We Day where thousands of young people celebrate how they are making a difference in their local and global communities. It's a natural progression that socially and politically active young people mature into citizens who are engaged in the political process and vote with their conscience.
Tapping Into the Student Vote
Elections Canada's pilot project of running advance voting stations on a select group of university campuses—39 across the country—paid off in spades; perhaps fuelled by advocates like Rick Mercer who's popular quote "One of these days it's going to happen and it will change the country. If young people show up to vote, it will change everything,"
Over a four-day voting period, Elections Canada reported that by the third day, 41,000 people (largely youth and students) had voted. By the end of the fourth day, over 70,000 people had voted. The numbers exceeded all expectations and shattered the belief that youth and students do not vote.
"I voted!" pins were depleted early in the day by students, and calls to vote exploded across social media. On Facebook people could post an "I Voted" badge to let others know they took the time to vote and encourage them to do so.
As Gen Ys' political voice become louder and their involvement increased, political parties will no longer dismiss this group of voters, they will no longer assume they won't turn out on voting day and, like the Liberals did this year, they will engage in dialogue with young voters as a way to connect, influence and bring about the change they desire.
Giselle Kovary
As president and co-founder of n-gen People Performance Inc., Giselle is dedicated to building strategies and programs that target, motivate and engage a multigenerational workforce. She is a sought after resource to industry leaders, having worked with 18 of the top Fortune 500 companies. Over 60,000 people globally have experienced an n-gen workshop or presentation. She has devoted more than fifteen years to researching the impact that generational differences have on organizational performance. Giselle has co-authored two books: Loyalty Unplugged: How to Get, Keep & Grow All Four Generations and Upgrade Now: 9 Advanced Leadership Skills. She has a Master's degree in communication studies from the University of Windsor.