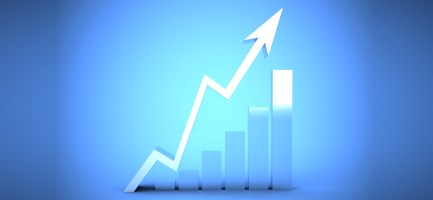 Generation Y in Sales and Service
Gen Y is a cohort that has high levels of confidence, developed through experiences that reinforced their strengths and downplayed their areas for improvement. In the sometimes rough world of sales, however, setbacks resulting from direct feedback or rejection may last longer for Gen Ys than for their Baby Boomer colleagues. If Gen Ys don't receive on-going encouragement, obstacles they face are more likely to impact their performance and long-term engagement levels.
Gen Ys are comfortable communicating their thoughts and opinions directly, having been encouraged to do so since childhood. When selling, Gen Ys are well connected to large networks of people and utilize technology as an informal approach to fostering these relationships.
Gen Ys seek to develop relationships everywhere. They are more apt than Boomers to be willing to reach out to establish rapport with customers and colleagues, particularly when the environment provides:
An emotional connection to the product or service that they are supporting.
An opportunity to relate to the end-user or customer.
Empowerment to make decisions in the best interest of the customer.
However, Gen Ys have a tendency to present ideas in the way they wish to communicate, and not necessarily in a way that will be well received by customers and leaders. In a service role, this can create an obstacle since  customers and leaders alike will expect Gen Ys to adjust to their sales and service needs, not the other way around. Often older generations perceive Gen Ys style as o very casual and occasionally unprofessional.
Engaging Gen Y Future Leaders
Regardless of the organizational roles  each generation performs,, generational differences must be appreciated if organizations are to sustain future growth. It's important that Baby Boomer leaders make the first move by putting time and effort into understanding Gen Ys, who will inevitably take their place as future leader
With this in mind we have identified the top 5 tips to engage future leaders:
Audit your current people strategies to identify strengths and weaknesses for finding, keeping and growing Gen Y future leaders.
Build objectivity into your people strategies—recruitment and performance management—to put more people in the right place at the right time.
Increase awareness of Gen Y career expectations. Consider these expectations when communicating with young employees in sales and service roles.
Begin succession planning early on, not just when you have a need. Ensure the process aligns with Gen Y expectations.
Train current leaders on how to engage, motivate, lead and develop future leaders.
Why it's Important to Engage Future Leaders
In the long term, business performance is fuelled by people. People will become even more valuable to an organization's success as we approach in some industries a labour crunch again. Canada's fuel tank of qualified people is expected to dramatically deplete in the next few years. The labour market in Canada is becoming increasingly tight in some high demand sectors.
This supply and demand problem is exacerbated by these factors:
Younger generations have not yet acquired deep leadership experience.
Current leaders are expected to leave their organizations within the next five years.
There is a high turnover rate for younger employees within their first year of being hired.
Younger employees have greater job mobility due to their varied, transferable skills that enable them to cross industries and mine opportunities locally, nationally and globally.
While there is no magic formula to solve these challenges, organizations that are the best prepared to recruit, retain and develop Gen Ys will be able to build their future leaders faster than the competition.
To keep organizations moving forward, it's important that today's leaders fully understand their organization's current and future workforce needs. Thus allowing you to identifying the right people management strategies to set up your business for success in a rapidly changing  work environment.