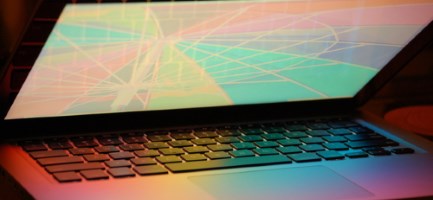 What Do Millennials Believe In?
You've likely heard all of the stories and stereotypes about Millennials: how they're job-hoppers, how they want praise and trophies "just for showing up," how they lack the skills required to be successful in the workplace, etc.
These stereotypes often cause senior leaders to believe that Millennials (also referred to as Gen Ys) can't or aren't ready be put in leadership positions or be trusted to lead the organization. This isn't true. While there may be some truth to some stereotypes, it doesn't mean that Millennials can't assume greater responsibility and be promoted into leadership roles. In fact, in order to have a successful organization, Millennials need to be leaders. Not only does building Millennials leaders help your organization by improving the talent that works for you, it can also help you retain your top talent and improve overall performance and productivity.
Millennials are no longer "the future." They're the present. They are part of our businesses in a big way. In many workplaces, they make up the majority of the workforce. Some of our clients in financial services and technology hire more than 65% of their workforce from this generation. For years Millennials they've been moving up the ranks. This means that, in many cases, this generation's values are now mainstream values. Failing to embrace these values can leave your organization struggling to find and retain talent.
Therefore, it's important to understand exactly who Millennials are and what they believe, especially in relation to loyalty and leadership. As this generation has become a larger portion of our workforce, the research has revealed new insights into this cohort's values, expectations and behaviours.
Millennials and the Workplace
According to The 2016 Deloitte Millennial Survey: Winning over the Next Generation of Leaders, 66% of Millennials expect to leave their current job within the next five years. In the United States specifically, this number is 64%. In Canada, it's 61%. At first glance, these numbers paint a dire picture for many organizations, however, this doesn't mean that leaders are powerless to influence their turnover and retention rates.  Understanding why this generation is leaving and what they are seeking is key to creating a culture that will retain top talent.
The survey states that 63% of Millennials say that their "leadership skills are not being developed." Among those who say that they will likely leave their current job in the next two years, this number rises to 71%.
Among all Millennials surveyed, 49% feel that they are "being overlooked for potential leadership positions." Out of those who see themselves leaving in the next two years, the number is 57%.
Clearly, those who are considering leaving their roles in the near future have more negative feelings about their leadership potential and career development than others. Not having a clear career path or a sense of potential movement up the organization negatively impacts all generations. However, Millennials are much quicker to "jump ship" if they don't believe their organization is invested in them. A logical action step is ensuring leaders have regular career development conversations with younger employees before they consider leaving. In addition, creating opportunities for Millennials to gain much needed leadership skills, through formal or informal learning, reinforces your organization's commitment to their development and succession planning.
Retaining Millennials Longer and Building Leaders
We advise our clients that it's unlikely that you will be able to keep employees forever, however you can keep them longer and more engaged by:
Identifying and aligning with Millennials' values
Meeting this generation's expectations of their employers
Supporting Millennials professional development
Millennials want to work for organizations that align with their values and their personal goals. It's important to note that this generation isn't necessarily focused on "traditional" business goals such as maximizing profit and growing the business. When asked "What are the most important values a business should follow if it is to have long-term success?" the Deloitte survey revealed that the top answer (26%) from Millennials was "employee satisfaction/loyalty/fair treatment." Ethics, honesty, trust and integrity was the second highest ranked response, with 25% of Millennials believing this is a critical value for an organization. Only 5% of Millennials believe that profit-based values will ensure long-term success.
Organizations can improve their relationships with Millennial employees by putting an emphasis on employee satisfaction and business ethics. While many organizations already do that well, the challenge is often that younger employees aren't aware of the programs, practices and policies that exist to support their career development. Regularly communicating the formal and informal ways your organization develops new leaders will improve Millennials' perceptions of their potential growth and increase retention.
It's also important to effectively communicate your organization's values and how they translate into individual action. If a employee can better understand how his or her work contributes to building an organization that is honest, trusted and fair, he or she will be more likely to remain with the organization and to work harder to accomplish business goals.
According to the Deloitte survey, the Millennials who intend to remain with their organization for at least five years are significantly more likely to state that their organization has a positive culture and a focus on employee needs. It also revealed that those who feel more "in control" of their current career are less likely to leave. By focusing on these aspects of your organizational culture, you can retain Millennials for longer and improve your organization's overall engagement.
Giselle Kovary
As president and co-founder of n-gen People Performance Inc., Giselle is dedicated to building strategies and programs that target, motivate and engage a multigenerational workforce. She is a sought after resource to industry leaders, having worked with 18 of the top Fortune 500 companies. Over 60,000 people globally have experienced an n-gen workshop or presentation. She has devoted more than fifteen years to researching the impact that generational differences have on organizational performance. Giselle has co-authored two books: Loyalty Unplugged: How to Get, Keep & Grow All Four Generations and Upgrade Now: 9 Advanced Leadership Skills. She has a Master's degree in communication studies from the University of Windsor.