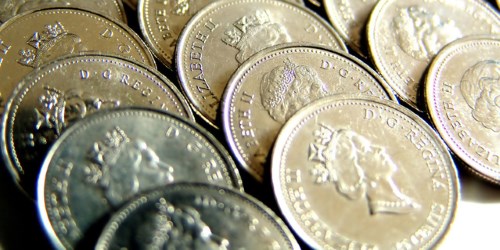 Hiring Gen Ys with High Debt
According to the Canadian Federation of Students, the average graduate who leaves school with student debt owes about $27,000.
This statistic is a major reason why the province of Ontario has created a new grant that promises to bring free tuition to many low-income students. Announced last week, the new Ontario Student Grant will provide most students whose family income is less than $50,000 a year with grants large enough to cover tuition.
How Student Loan Debt Affects Employees & Employers
Large debt-loads can cause various problems for young people. One affect is that it influences how new graduates look for work and their job satisfaction when they are working.
For example, a graduate who has a large amount of student loan debt may end up searching for jobs out of his or her field or areas of interest in order to be able to afford loan repayments. The risk is, working in a field or in a position that isn't aligned with their interests or that they may not enjoy, will impact their engagement level.  Low engagement translates into being less invested at work, less interested in the success of the organization and more likely to leave if a more attractive opportunity arises. These issues impact employers as well.  Several of our clients are facing challenges retaining Gen Ys as they recruit more than half of their workforce from this cohort each year.  Turnover and disengagement are having a significant impact on the business with increased hiring costs, operational inefficiencies and lower levels of customer service.
High levels of debt can cause recent graduates to put off major life milestones such as buying a home, getting married or having children. Having to delay these important life events can decrease overall happiness levels, which translates negatively to their work. A recent (and very well-circulated) situation involving an open letter written by a Yelp employee to her CEO, is a good example of how struggling financially can negatively affect an employee's happiness at work.  In the letter, the 25-year-old wrote about how she struggled to afford rent, food and other expenses while working for Yelp's food delivery division Eat24. The employee was let go by Yelp shortly after posting the letter.
Regardless of how we may feel about how this Gen Y communicated her dissatisfaction, it does highlight that when an employee is struggling financially, he or she will be much less satisfied with work and may blame their employer for not providing a job that can "pay a living wage".  As we all know from Maslow's hierarchy of needs, when our basic physiological needs are not met, we cannot reach self-actualization.
Obviously, this is not a situation that any employers would want to have to address in the public domain. Not only do situations like this upset employees, but they have the potential to create incredible negative publicity and impact the employer's brand. This can result in the organization facing recruiting challenges and having to overcome a negative brand image with potential recruits. The power of Gen Ys' viral marketing can have a very wide reach. Several years ago we had a client who had successfully recruited on campus for summer interns at the same school with great success. However, that year a few of the students did not enjoy their paid internships and communicated their discontent broadly to their peers.  The next year when our client returned to the school to recruit, their brand had been so negatively affected that they were unable to successfully recruit any interns.
Offering Debt Relief Benefits to Attract Gen Ys
According to jobs and recruiting site Glassdoor, about 57% of employees state that benefits and perks are among their top considerations when looking for a job. In fact, 89 percent of 18- to 34-year-olds (Gen Ys) and 84 percent of 35- to 44-year-olds (Gen Xers) would prefer benefits over a pay raise.
Student loan debt reimbursement is a benefit that can attract many young people. Only about 3% of private sector businesses in the US currently offer this benefit, but it is one that can go a long way when it comes to attracting young talent and recruiting new employees.
This benefit can be offered in a number of different ways. For example, Microsoft gives its employees the option of refinancing their student loans at discounted rates due to the company's relationship with lenders. This practice does not cost Microsoft anything, but it does help the company attract young talent.
However, organizations that wish to offer student loan reimbursement perks need to be certain that the benefit program is structured correctly. Many graduates owe loans to a number of different lenders, which can make it difficult to ensure repayment terms are negotiated with all creditors.
Increasingly employers are recognizing that providing a loan reimbursement program will improve engagement and retention. The costs of building a program or providing some form of debt relief can be measured against the costs of turnover. As organizations seek ways to be an employer of choice for Gen Ys, HR practices will need to adapt to offer benefits and perks that resonate and motivate this generation.
Tackling student debt is a real concern for many new entrants to the workforce.  Minimizing their concerns regarding load repayments and taking a collaborative approach to minimizing their debt will create strong employee loyalty and engagement. An organization doesn't have to specifically offer debt relief benefits in order to attract top talent, but communicating an understanding of the financial situation that many Gen Ys are facing can certainly help an organization build a stronger relationship based on understanding and a desire to achieve a win-win outcome together.
Giselle Kovary
As president and co-founder of n-gen People Performance Inc., Giselle is dedicated to building strategies and programs that target, motivate and engage a multigenerational workforce. She is a sought after resource to industry leaders, having worked with 18 of the top Fortune 500 companies. Over 60,000 people globally have experienced an n-gen workshop or presentation. She has devoted more than fifteen years to researching the impact that generational differences have on organizational performance. Giselle has co-authored two books: Loyalty Unplugged: How to Get, Keep & Grow All Four Generations and Upgrade Now: 9 Advanced Leadership Skills. She has a Master's degree in communication studies from the University of Windsor.