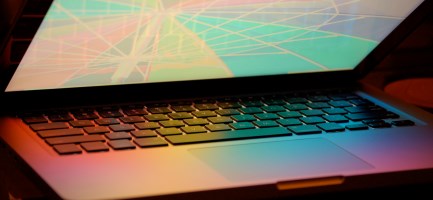 Social Media as a Collaboration & Communication Tool
Last week we discussed how social media use is a trust issue and how organizations can encourage appropriate usage. This week we're taking a look at how organizations can leverage social media for better team collaboration and why they should be doing so.
Many leaders wonder how they can leverage social media within their teams to improve engagement and productivity. Here are some tips on how to incorporate social media in to your team environment to improve collaboration and communication:
Using instant messaging, chat and other social tools instead of email to improve real time collaboration and rapid problem solving
Creating a private LinkedIn group to stimulate brainstorming and pooling of information and ideas
Leveraging your company Facebook page and Twitter feed to connect directly with customers and the general public
Having employees blog about their projects to capture and store their knowledge
Using wikis to allow employees to contribute to a body of knowledge
Incorporating detailed project management tools to increase collaboration with customers and team members
Creating an internal social network to help employees stay connected and share information at a more personal level
Using Skype, Google Hangouts, Live Meeting, Telepresence, Halo, etc. as a way of chatting with employees that are across regions, time zones and continents
Generational Considerations to Social Media
It is no surprise that Gen Ys are the most prolific users of social media, with 78% of this cohort engaging in online activities. However, the reality is that all generations are using social media in some capacity. In fact, more than 60% of people over 55 use social media on a regular basis.
Traditionalists are joining social media to stay connected. This generation places an emphasis on following the rules and, therefore, will strictly adhere to your social media policy. You may need to support this cohort in learning how to use the technology but, once they are comfortable, they will engage in activities that keep them connected to you as a leader and to their colleagues.
Baby Boomers have significantly increased their usage of social media in recent years. While this cohort is quick to adopt new hardware, they may be slower to replace existing methods of communication and collaboration. Many Baby Boomers believe that meetings are extremely necessary to decide on a course of action and may feel that employees who use social media during the work day are wasting time.
Gen Xers are the heaviest users of social media for business purposes with a focus on how to better connect with colleagues and clients in order to achieve results. This cohort is quick to adopt tools that improve their ability to get things done and enhance just-in-time problem solving and decision making.
Gen Ys view social media as an essential element to staying connected. In fact, this generation often requires guidance on when and how to conduct face-to-face conversations. Skills, such as business communication, project planning and leadership can initially be lacking in this cohort due to lack of exposure to formal business communication methods.
Leveraging Social Media
Research has shown us that none of the four generations in the workplace believe organizations are leveraging social media enough, with Gen Ys being the least satisfied. From a generational perspective, information and knowledge is perceived very differently. Once upon a time, information equalled power. It was controlled and owned by the most senior people in the organization and it was only distributed on a need-to-know basis. In the social age, younger (and less experienced) employees desire equal access to information. From their perspective, it's not possessing information that makes someone powerful, but rather what you do with the information.
Today, information is shared much more freely, either willingly or covertly. Rather than spending a great deal of time trying to control power through information hoarding, you may want to consider spend time trying to think about how you can leverage information for increased engagement and productivity. Your employees will appreciate it.
For more details on social media use, please see chapter 9 in Upgrade Now: 9 Advanced Leadership Skills available at www.ngenperformance.com/book.
Giselle Kovary
As president and co-founder of n-gen People Performance Inc., Giselle is dedicated to building strategies and programs that target, motivate and engage a multigenerational workforce. She is a sought after resource to industry leaders, having worked with 18 of the top Fortune 500 companies. Over 60,000 people globally have experienced an n-gen workshop or presentation. She has devoted more than fifteen years to researching the impact that generational differences have on organizational performance. Giselle has co-authored two books: Loyalty Unplugged: How to Get, Keep & Grow All Four Generations and Upgrade Now: 9 Advanced Leadership Skills. She has a Master's degree in communication studies from the University of Windsor.