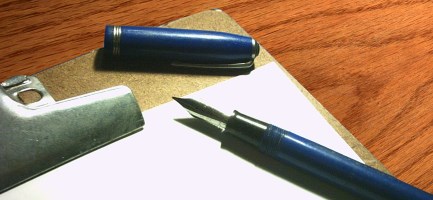 Successful Human Capital Risk Management
Human capital risk management is a much more complex challenge than overcoming the obstacles of an aging workforce and small labour pool. It is important that leaders take into account that the workforce is not homogeneous.
In today's complex and dynamic market, understanding, embracing and learning to manage the negative risks associated with a multigenerational workforce—while harnessing the positive risks—will result in a competitive advantage.
The Four Generations and Human Capital Risk Management
To fully understand the generations, and how each cohort inherently brings both positive and negative risks to the workplace, organizations need to understand how different generations impact workplace performance.
Some mistakenly believe that because one cohort demonstrates a particular value, that other generations don't possess that same value if it isn't expressed in the same way.
For example, since Traditionalists demonstrate fierce loyalty to an organization, Gen Xers and Gen Ys are often judged as disloyal to employers if they leave the organization 'too soon' in their career. Baby Boomers are renowned for their dedication to long hours at work, so many inaccurately assume that  that Gen Xers and Gen Ys don't have a strong work ethic, as they generally won't commit to the same number of hours consistently without a direct return on their time investment.
The four generations approach problem-solving and achieving desired results differently. To understand how to manage "people risk" effectively requires a thoughtful analysis of the impact that generational identities have on workplace performance.
Leaders with highly engaged teams generally have the best key performance indicators. Naturally, leaders who are not successful at engaging their employees are at risk of having a dysfunctional team where communication is poor and turnover is higher.
How to Mitigate Generational Risks: Five Organizational Tips
Analyze first-year voluntary turnover data. If it is heavily weighted by one generation, there is a causal reason.
Analyze the labour pool available to fill current and future business needs. Are your recruitment practices and processes able to attract from that pool?
For your workforce planning strategies, design leadership programs that ensure business continuity after retirement.
Create succession planning strategies that are based on short time frames with the possibility of filling positions both internally and externally.
Conduct an in-depth social media analysis of your organization's brand reputation to understand what the younger generation employees and clients are saying.
How to Mitigate Generational Risks: Five Leadership Tips
Accept accountability for your role as the front line of defence to retention and engagement issues by understanding the risks of leading a multigenerational team and how to respond to generational expectations appropriately.
Leverage the positive skill sets of each generation in your operations.
Encourage team members to understand each other's different work styles.
Create information-sharing, informal, mentoring networking opportunities across the team.
Use the generational differences in perceptions of "risk" to evaluate your operations. Ask team members to identify risks from their viewpoint. Being able to recognize risk within the function of recruiting, retaining, and engaging employees is becoming increasingly a critical function within any organization.
By recognizing that your human capital comprises multiple generations— who have varied values, behaviours, and expectations—you are taking a more sophisticated approach to managing  risk.
Giselle Kovary
As president and co-founder of n-gen People Performance Inc., Giselle is dedicated to building strategies and programs that target, motivate and engage a multigenerational workforce. She is a sought after resource to industry leaders, having worked with 18 of the top Fortune 500 companies. Over 60,000 people globally have experienced an n-gen workshop or presentation. She has devoted more than fifteen years to researching the impact that generational differences have on organizational performance. Giselle has co-authored two books: Loyalty Unplugged: How to Get, Keep & Grow All Four Generations and Upgrade Now: 9 Advanced Leadership Skills. She has a Master's degree in communication studies from the University of Windsor.