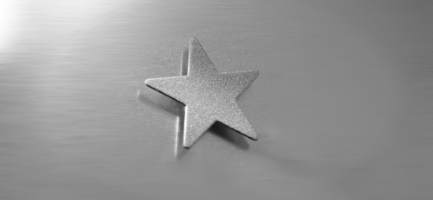 A few weeks ago I spoke with a client and they raised an interesting point about how leaders in their organization introduce and describe themselves.  The typical response when asked "tell us about yourself" is something like this: "I have worked here for 10 years, I am the head of the Marketing department and I lead a team of 12 people".
This approach often has Gen Ys in the room rolling their eyes and wondering why these leaders are so traditionalist in their approach.  Our client has challenged his leaders to re-think and revamp their personal brand. The goal is to speak about what you're passionate about and what you stand for. He says that leaders should ask themselves 'What do you want people to say about you at your funeral?'
A New & Improved Personal Brand
Taking an approach that focuses on what you want people to remember you by (either when you retire, leave the organization, change departments, complete a project or end a meeting), is a great way to enhance your personal brand.
Ask yourself the following questions:
What are the 3 things I want people to say about me?
What are the things that I'm passionate about?
What positive things, that you accomplished, do you want people to remember?
What are the things you wouldn't want people to say about you?
Sometimes taking the reverse approach, what you want to avoid happening, can help clarify what you want to achieve.  As much as I often struggle to be on time, I certainly don't want tardiness to be a part of my personal brand since I value and desire that others perceive me as professional, courteous and respectful.  Therefore, if I'm chronically late, my brand will be misaligned with my intentions and I will have to double my efforts to change that perception.
Thinking about your current brand, is there a way you can improve upon it?
If you're known as a great leader, can you enhance that to be a strong people leader? Or a more caring leader? Or a more accessible leader?  List the adjectives you would like people to associate with you and then align your actions and behaviours to demonstrate those qualities.  For example, your brand might include:
A great people leader
A game changer in the organization
A champion for work-life balance
Committed to helping people grow and develop
Keep it short and simple. Your brand should help guide all of your actions and be used as the benchmark for evaluating your success.
Using Corporate Brands As a Guide
There are hundreds of corporate brands that we identify with.  Often they are consumer brands of products we enjoy, value and purchase.  According to Forbes, the top 5 world's most valuable brands are:

Click here to see the complete list of 25 best brands in the world.
Strong brands all possess 5 qualities:
Visual identity – physical representation of the brand
The promise – what customers will experience every time
Personality – how customers would describe the brand
The story – history & summary of products and service
The positioning – what it does & for whom – the value statement
As you set your goals for 2016, consider how you can emulate the characteristics of the corporate brands you most value by focusing on the same 5 qualities.
How does you personal appearance support or impair your personal brand?
What image do you want to project?
What promises to you make to clients, colleagues and direct reports?  Do you execute flawlessly on those promises?
Is your personality aligned with what you want your personal brand to stand for? If you are introverted and quiet by nature don't strive to have a personal brand that will set you up for failure.  Leverage your strengths and be aware of how you may be perceived by others.
What is your story? Can you effectively communicate it? Does the story of your career, your accomplishments and your goals inspire others to want to work with or collaborate with you?  Your story should engage others and influence behaviours the same way a strong corporate brand does.
What is your unique selling proposition? What can you offer and deliver that adds value to your leader, your team, your clients or the organization?  Be clear on how you add value and imbed that into your personal branding statement.
A New Introduction
Next time someone asks you to introduce yourself, avoid mentioning your tenure, title, position and authority. Instead, communicate your personal brand statement that will be a blend of your accomplishments, your skills, your passions and your goals.  Then ensure you act in accordance with this brand in every transaction.
The benefits of introductions that focus on personal brands rather than hierarchy and tenure are that you will be able to engage younger employees right away and ensure a more collaborative tone.  All employees have a personal brand, even if they aren't aware of it yet.  By encouraging others to introduce themselves in this way, Gen Ys can focus on their values, passions, interests and achievements. Their lack of corporate experience, or title, is not important.  The goal is to share something about ourselves that is meaningful and resonates with others.  This encourages communication, greater insights into our colleagues, and improved collaboration by finding common ground.
Giselle Kovary
As president and co-founder of n-gen People Performance Inc., Giselle is dedicated to building strategies and programs that target, motivate and engage a multigenerational workforce. She is a sought after resource to industry leaders, having worked with 18 of the top Fortune 500 companies. Over 60,000 people globally have experienced an n-gen workshop or presentation. She has devoted more than fifteen years to researching the impact that generational differences have on organizational performance. Giselle has co-authored two books: Loyalty Unplugged: How to Get, Keep & Grow All Four Generations and Upgrade Now: 9 Advanced Leadership Skills. She has a Master's degree in communication studies from the University of Windsor.