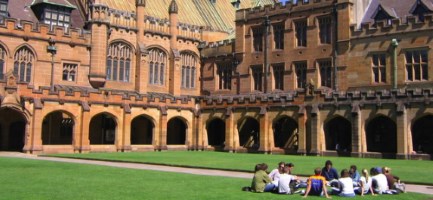 In lieu of a long blog post, I want people to take 10 minutes and read this very important article on a serious problem facing colleges and universities – declining student resilience.
This article provides insights into why counselling services on college campuses are now being bombarded by student who are struggling to deal with "everyday bumps in the road of life" which according to one administrator is seriously impacting the university's ability to deliver its mission of higher education.
This is a must read for parents, educators and employers. We must all consider the consequences of a culture that has made young people fearful of failure, anxious about life choices and unable to independently manage the curve balls that life throws at us.
Declining resilience among young people is not going to just "sort itself out" by the time younger Gen Ys graduate and come into the workforce.  The impact on employers could include:
Need for more robust orientation training
Enhanced employee assistance programs
Higher turnover
Increased short-term disability claims
Need for on-site support
Formal mentoring requirements to support new entrants to the workplace
Improved leadership skills in the areas of performance management, coaching, feedback
Stress management training for employees
Performance expectations and standards
Productivity levels
Requirement for Stronger HR support
Debate around the amount of support, change and accommodation that employers should provide
At n-gen we have worked with a number of colleges, universities and educational institutions that are facing the same challenges addressed in the article. The on-going work is to prepare organizations, leaders and HR teams for the people leadership, talent management and human capital risk challenges they may encounter as students graduate and transition into the work world.
Giselle Kovary
As president and co-founder of n-gen People Performance Inc., Giselle is dedicated to building strategies and programs that target, motivate and engage a multigenerational workforce. She is a sought after resource to industry leaders, having worked with 18 of the top Fortune 500 companies. Over 60,000 people globally have experienced an n-gen workshop or presentation. She has devoted more than fifteen years to researching the impact that generational differences have on organizational performance. Giselle has co-authored two books: Loyalty Unplugged: How to Get, Keep & Grow All Four Generations and Upgrade Now: 9 Advanced Leadership Skills. She has a Master's degree in communication studies from the University of Windsor.