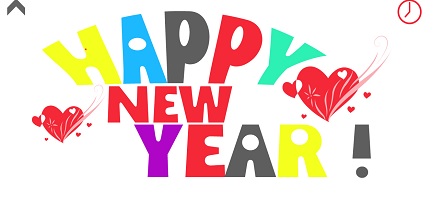 Planning your Career in 2015
As we settle into 2015, many of us are evaluating our professional lives to determine what the next step will be to make this year even better than the last.  It's common in January to re-evaluate your career goals and ask yourself some reflective questions.  With a new year, it's time to set a direction and map out how to be even more successful.
Evaluating your Career
The first step in moving forward is evaluating the past.  If you want to make a change, improvement, or adjustment to your career this year, take some time to answer the following questions to benchmark where you have come from:
What am I most proud of accomplishing last year?
What 3 skills did I excel at last year?
What recognition and acknowledgment did I receive from others?

Was there a common theme regarding my strengths?  If so, what was it?

What do I wish I had been more successful at last year?
Why did I not achieve the level of success I wanted?
What 3 skills was I weakest at last year?

What actions do I need to take to improve?
Once you have taken stock of last year, you can begin to plan for a more challenging and rewarding year. Map out your career goals for this year by answering these questions:
What 5 things do I want to accomplish in my career this year?
What will success look like?
What is my action plan to achieve my goals?

What support do I require?
What are the short, mid and long-term steps required to achieve my goals?

How will I celebrate my successes along the way?
I would describe my ideal future state as…

Note: be as specific and detailed oriented as possible.  Describe your ideal work environment, colleagues, type of work, structure of work, leader as well as the attitudes and behaviours you will demonstrate.
The goal is for you to visualize success and set a clear path for how to achieve the next step. Not everyone needs to make a major leap in their career.  Your goal might be to improve collaboration with your colleagues, or demonstrate greater creativity in problem solving or develop your presentation skills.  Whatever your goals are, if you dedicate some time and attention to evaluating what has made you successful in the past and your areas of development, you can apply those lessons learned to your plan for this year. This will make you feel more engaged and motivated to achieve your new career goals and to kick off this year with focus, clarity and drive.
Wishing you a successful and rewarding 2015!
Giselle Kovary
As president and co-founder of n-gen People Performance Inc., Giselle is dedicated to building strategies and programs that target, motivate and engage a multigenerational workforce. She is a sought after resource to industry leaders, having worked with 18 of the top Fortune 500 companies. Over 60,000 people globally have experienced an n-gen workshop or presentation. She has devoted more than fifteen years to researching the impact that generational differences have on organizational performance. Giselle has co-authored two books: Loyalty Unplugged: How to Get, Keep & Grow All Four Generations and Upgrade Now: 9 Advanced Leadership Skills. She has a Master's degree in communication studies from the University of Windsor.