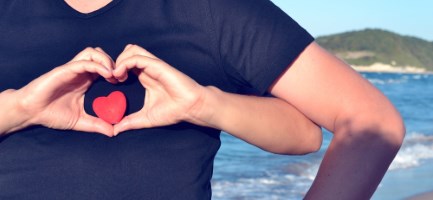 Caring About What Your Employees Care About
I'm in the midst of planning a charity BBQ to raise money for breast cancer research and in between coordinating donations, promoting the event and encouraging people to donate, I started to think about the value that comes from employees that contribute their time and energy to a worthy cause.  I also thought about how organizations can better support what matters to employees.
We All Care
Every employee has something they care about. For many, this will include a charity or cause that is close to their heart.  In my family alone, we each focus on fundraising energies in slightly different ways.  My mother is a long time volunteer for the Heart & Stroke among many other causes, my sister supports the diabetes centre that cares for my nieces with Type 1 Diabetes,  I raise money for breast cancer research in honour of a cousin who died…and my father supports all of these causes plus several local events.  We all have a common focus on giving back and supporting organizations that are making a positive contribution, but we each hone in on something meaningful for us.  Employees are the same. While they may participate in your corporate plan to donate to organizations such as the United Way, they likely have other events that are meaningful to them because of a personal connection.
Supporting Employees
Taking interest in what is important to employees, extends beyond just their charitable efforts.  It may be a hobby like photography or a sport like rock climbing that gets your team members' juices going.  Whatever it is, leaders should take the time to learn about what matters to their employees and find unique ways to support those efforts.  It might be a lunch 'n learn where a few employees share interesting things they are doing outside of work.  Colleagues may choose to support each other by getting involved, donating if it's a charitable cause, or attending an event such as cheering on their colleague at a dragon boat race.
Corporately, many organizations have corporate matching programs whereby if an employee donates to a charity the organization will match the donation up to a maximum.  This approach is excellent because achieves several goals:
It encourages employees to be charitable
It provides choice and is aligned with the employee's values / passions
It reinforces the organization's promise to be a good corporate citizen
It increases employee engagement by demonstrating a genuine commitment to support employees
If you don't have a corporate matching program, consider how you can create an environment that supports employees' charitable efforts.  Could you "raffle off" your parking spot for a week to the highest bidder?  How about a competition to "win" a half-day off work?
If there are team members that are committed to other passions, think of ways to engage the team to support them. What about an exhibit of an employee's art work or photography?  Or a team outing with group t-shirts to experience a cooking class lead by an employee who has a passion for culinary arts? The goal is to build stronger connections with employees which in turn increases engagement, performance, strengthens loyalty and makes for a fun work environment.
Giselle Kovary
As president and co-founder of n-gen People Performance Inc., Giselle is dedicated to building strategies and programs that target, motivate and engage a multigenerational workforce. She is a sought after resource to industry leaders, having worked with 18 of the top Fortune 500 companies. Over 60,000 people globally have experienced an n-gen workshop or presentation. She has devoted more than fifteen years to researching the impact that generational differences have on organizational performance. Giselle has co-authored two books: Loyalty Unplugged: How to Get, Keep & Grow All Four Generations and Upgrade Now: 9 Advanced Leadership Skills. She has a Master's degree in communication studies from the University of Windsor.