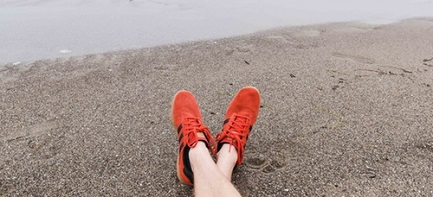 How Vacations Help Productivity
Happy New Year! Now that the holiday season is behind us for another year, it's time to get back to work and focus on our goals for the upcoming months. Hopefully you had a chance to enjoy a little time off during the holidays. I was able to spend time with my family and friends and I had an opportunity to relax a little, which was nice!  This year my goal is interject some more fun and downtime into my busy schedule, so I stated thinking about vacations and how they can be beneficial for employees, teams and organizations.
We all know that it can sometimes be difficult to go on vacation. We have busy lives and busy jobs and work needs to get done. Many people who receive paid vacation from their employers don't end up using all of the vacation days that are allotted to them. This trend has increased in today's 24/7 work environment. People feel like they need to prioritize work over family time or alone time.
A 2016 study from "Project: Time Off" found that, 55% of Americans combined to leave 658 million vacation days unused.  This is shocking to me! In 2015, Americans took an average of 16.2 days of vacation each year, compared to the 20.3 days that was typical before the year 2000.
A similar trend exists in Canada. A "Vacation Deprivation" survey from Expedia.ca found that Canadians received an average of 17.3 vacation days from employers, but ended up only taking 14 of them. This represents nearly 31 million unused vacation days.
There are many reasons for this decrease in taking vacation. According to the Project: Time Off study, 33% of those who do not take vacation say it is because they "want to be seen as a work martyr," meaning that they do not take time off in order to demonstrate to their manager and colleagues they are highly dedicated to the team and organization.
Millennials Take Even Less Vacation
There is a tendency for some to negatively define Millennials as "entitled" or "lazy," but the reality is that 43% of Millennials do not take their allocated vacation time in order to show dedication to their work, compared to 29% of overall survey respondents. Millennials were also found in the study to be more likely to "shame" their colleagues for taking vacation.
This behaviour could be due to the fact that many Millennials have a need to prove themselves in the workplace and demonstrate how they are positively contributing to their organization.  Since their jobs and careers are much less certain than previous generations and stable, full-time work is often much harder to find (and keep), this may contribute to a reluctance to take a lot time away from work.
Millennials have also grown up in an era of 24/7 connectivity. They are much more likely to stay "plugged in" and connected even when they aren't in the office. It's very common for Millennials to respond to work emails in the evenings and on weekends, so it makes sense that they may be more inclined to do some work while on vacation or not actually take a lot of vacation if they have flexibility to blend their personal lives within their work week.  This generation looks for opportunities for work/life integration and, thus, taking two weeks away from work may not be as desirable as smaller chunks of free time that is available on a regular basis.
That being said, there are many benefits to taking a vacation.
The Benefits of Time Off
One benefit of taking time off is that it can reduce burnout. We can only work for so long before our productivity starts to decline. Many studies have shown that we become less productive after working approximately 40 hours in a week. Taking a break for the weekend actually helps us recover and it boosts our productivity for the coming week.
The same situation occurs with vacation. The brain's ability to stay focus begins to wane over time. This makes it more difficult to pay attention to important details and it makes problem solving more challenging. By taking some time off from work, your brain gets a break and a chance to rest. This leaves you feeling more rested and will boost your productivity going forward.
Continuing to work without taking a vacation break also leads to increased stress. When you are stressed, the quality of your work suffers. One reason is that you are less likely to get enough sleep, eat a healthy diet, and exercise regularly when you are under stress. This makes it more difficult for you to perform at a high level.
Stress also taxes your brain. You spend more time thinking about your stress than you do focusing on the project tasks at hand. This often happens without you even realizing it. Our distractions rob us of time that could be used to help us reach our goals faster and more successfully.
Stress also dampers your mood. It leads to feelings of tension, anger, and dissatisfaction that invariably will impact the quality of your work and relationships at work. No one wants to collaborate with a colleague that is frustrated, negative and irritable. Therefore your personal brand can be negatively impacted as well as how senior leader perceive you for promotions and growth opportunities.
Some studies have shown that your brain needs about two weeks to fully recover from burnout. While two consecutive weeks away from work may not be possible for all of us, there are considerable benefits to taking a break and recharging your batteries (for as long as you can), so please to try to take at least one extended vacation each year.
Giselle Kovary
As president and co-founder of n-gen People Performance Inc., Giselle is dedicated to building strategies and programs that target, motivate and engage a multigenerational workforce. She is a sought after resource to industry leaders, having worked with 18 of the top Fortune 500 companies. Over 60,000 people globally have experienced an n-gen workshop or presentation. She has devoted more than fifteen years to researching the impact that generational differences have on organizational performance. Giselle has co-authored two books: Loyalty Unplugged: How to Get, Keep & Grow All Four Generations and Upgrade Now: 9 Advanced Leadership Skills. She has a Master's degree in communication studies from the University of Windsor.