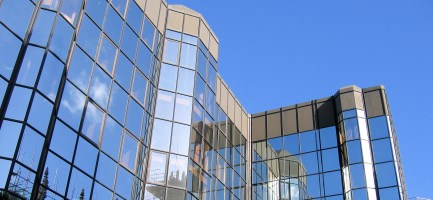 The Culture in Your Organization
An organization's culture is based on the way in which people in that organization think and act. Every organization has a culture and, depending on what it is, it can either work for or against the business' goals. Your organization's culture can be the difference between success and failure.
Leaders should pay as much attention to optimizing the culture of their organization as they do to achieving performance improvements in, sales, research and development, operations and every other organizational discipline.
While an organization's work environment is usually driven by the most senior leaders, with a trickle-down effect to the rest of the employees, front line leaders can also influence their own distinct sub-cultures or climates with the business. It is at the team level that front line leaders can have a tremendous impact on employee engagement levels. Leaders can also leverage a strong team culture to influence the broader organizational work environment.
Common Types of Work Cultures
The four most common types of work cultures are: hierarchal cultures, market driven cultures, clan cultures and adaptable/flexible cultures.  Each culture has its own attributes.
Hierarchal Culture
Rational analysis and decision making
Policies and procedures
Accuracy and precision in work details
Consistent processes to ensure quality, service and cost management
Measurement systems with regular reporting
Market Driven Culture
Competitiveness and success over competition
Strong customer relationships
Speed of responsiveness
Intensity for world-class performance
Results focused to drive high performance
Clan Culture
Teamwork
Strong relationships based on trust and openness
People development through coaching, feedback, learning and development
Collaboration with colleagues and the community at large
Caring for others in a compassionate and empathic way
Adaptable/Flexible Culture
Innovation
Creativity in new ideas and problem solving
Entrepreneurial spirit
Future-focused vision
Change and continuous improvements
Flexibility and agility to changing priorities and business needs
Creating an Open Culture
While work cultures are different in each organization, it is important that leaders focus within their teams to create a culture that is as open, engaging and high performing as possible.
Excellent communication skills will underpin all actions. Communication should be transparent and frequent enough to motivate, inform and inspire employees.  By being aware of your current organizational culture you can identify areas you would like to improve and influence change within your team.  Communicating to employees the reality of your organizational culture (the good, the bad and the ugly) will build trust and inspire greater dialogue on how to engage all employees.
Giselle Kovary
As president and co-founder of n-gen People Performance Inc., Giselle is dedicated to building strategies and programs that target, motivate and engage a multigenerational workforce. She is a sought after resource to industry leaders, having worked with 18 of the top Fortune 500 companies. Over 60,000 people globally have experienced an n-gen workshop or presentation. She has devoted more than fifteen years to researching the impact that generational differences have on organizational performance. Giselle has co-authored two books: Loyalty Unplugged: How to Get, Keep & Grow All Four Generations and Upgrade Now: 9 Advanced Leadership Skills. She has a Master's degree in communication studies from the University of Windsor.