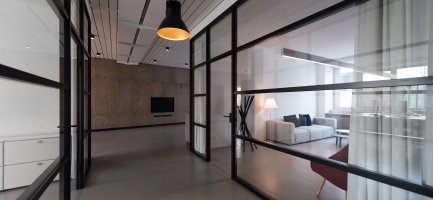 Stopping Sexual and Verbal Harassment at Work
With the #MeToo and #TimesUp movements, a spotlight has been placed on sexual harassment. Recent stories have filled the headlines and nearly every industry, from Hollywood to tech companies to politics, has been implicated in sexual harassment claims. While the stories that have filled our newspapers, magazine, televisions, and phones have largely detailed famous names and well-known organizations, the reality is that many people, from all walks of life have experienced workplace harassment.
According to a 2016 Equal Employment Opportunity Commission report, as many as 85 percent of women have experienced some form of sexual harassment at work. A 2014 Angus Reid Institute study found that 43 percent of Canadian women experienced sexual harassment in their career, while only 12 percent of men stated the same.
However, the results of a recent Gandalf Group's C-Suite Survey show that 94 percent of Canadian executive surveyed disagreed that sexual harassment is a problem in their business. That said, 60 percent of executives surveyed from organizations that have more than 1000 employees said they have witnessed or heard of cases of harassment at work. For organizations with fewer than 200 employees, this number drops to 19 percent. Either way, there is a disconnect between what female employees are experiencing and what organizations and leaders are recognizing as a problem.
This disconnect can lead to many issues. For instance, if a leader believes that there are no instances of harassment in the workplace, this leader may be less likely to believe someone who comes forward with a legitimate case. In addition, if leadership isn't aware of workplace harassment issues, they won't take action to improve the work environment for their teams. In this scenario, the organization can become a toxic and dangerous place to work, as employees won't feel safe and protected.
So, what can leaders do to prevent workplace sexual and verbal harassment?
Learn to Recognize Harassment
One of the biggest lessons of #MeToo is that the general public now has a different view of what harassment truly is. Behaviour that was once considered normal and commonplace is being recognized as hurtful and damaging. It's important that leaders also take the time to understand the many forms that workplace harassment may take. Harassment can be online or in person, it can be verbal or physical, and it may or may not be sexual. Abusive behaviour and harassment can occur in a number of circumstances from bullying to sexual harassment to physical violence.
Leaders must learn to observe their teams and look for signs of harassment, such as low morale, changes in work performance, attendance, behaviours, turn over, and/or overall tension at work.
It's also important that leaders ensure their teams are aware of harassment laws and organizational policies, and that they clearly explain what behaviours are unacceptable and the consequences of acting inappropriately. Of course, it's crucial that leaders model the right behaviours and follow their own organization's guidelines to ensure that their actions are consistent with the workplace harassment policies. Unfortunately, often employees believe certain behaviours are acceptable because they have witnessed leaders behaving in a similar ways. As with all aspects of organizational culture, it is created at the top and senior leaders must be vigilant that the organization's values are demonstrated by all.
 Be Open to Receiving Complaints and Take Them Seriously
No leader will be able to spot all instances of workplace harassment on their own. That's why it's critical to establish a culture where employees are encouraged to come forward and report any instances of harassment. To cultivate this type of environment, it means that any employee who speaks up must be treated with respect. Their story must be listened to and treated seriously.
Your organization should have a policy in place for investigating harassment claims and ensure that all employees are respected throughout the entire process. It is also important to demonstrate that appropriate actions are taken if claims are determined to be true. Employees must believe that if harassment occurs, there will be appropriate consequences for the abuser and support given to the victim.
When team members recognize that harassment reports are treated seriously, that those who come forward are respected, and that the issue is kept confidential, this will increase the likelihood of employees feeling comfortable coming forward to report harassment.
Set an Example
Take the lead and act in an appropriate and respectful way in the workplace. Be open and accepting of others. Take an active role in ensuring that the organizational culture is safe and respectful. Call attention to inappropriate behaviour and put a stop to it before it leads to harassment. Do not speak or act in a way that reinforces stereotypes or encourages abuse. Set a positive example and the rest of the team will follow.
Giselle Kovary
As president and co-founder of n-gen People Performance Inc., Giselle is dedicated to building strategies and programs that target, motivate and engage a multigenerational workforce. She is a sought after resource to industry leaders, having worked with 18 of the top Fortune 500 companies. Over 60,000 people globally have experienced an n-gen workshop or presentation. She has devoted more than fifteen years to researching the impact that generational differences have on organizational performance. Giselle has co-authored two books: Loyalty Unplugged: How to Get, Keep & Grow All Four Generations and Upgrade Now: 9 Advanced Leadership Skills. She has a Master's degree in communication studies from the University of Windsor.