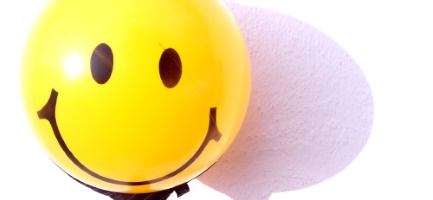 I recently had the opportunity to evaluate, in detail, the quality of service in the travel and hospitality industries. I got married in the US earlier this month and had to organize a destination wedding while living in Toronto. I also coordinated travel for friends, family and booked a beach holiday for us. These experiences taught me, more so than any other, the power of an engaged employee and their ability to make an important event truly extraordinary.
Every business needs engaged employees to deliver business results, but it's the organizations that support, coach and empower their employees to exceed customer expectations that will remain best in class.
The service I received at The Sanctuary Camelback Resort & Spa in Arizona was exemplary. The attention detail from the florist, the helpful dry cleaners, the Westjet agent who went above and beyond to help book our trip, all of these vendors demonstrated an extremely high level of commitment and genuine interest in pleasing me. There are several common behaviours that all of the service providers demonstrated, and the poor providers missed out on.  They are:
Friendly demeanor

You can't engage customers if you aren't professional, courteous, friendly, welcoming and generally happy to deliver great service. I have flown on airlines and stayed at hotels for years where there is a complete lack of friendly, courteous service. When I interact with service professionals who are outgoing, funny and friendly, it is a joy to work with them, and tip them!
Seeking to understand my needs

Great service is dependent on understanding what a customer wants and needs and then meeting or exceeding that need.  At the end of our wedding, my contact asked if there was anything she could possibly do that evening to make it a perfect event. The answer was no, because she had already done it. All of the time, energy and effort to understand what I wanted to achieve had been accomplished because she was clear from the beginning and then built a plan to ensure that it could happen. Every service provider regardless of scope or price point can delight a customer.
Excellent communication skills

Communicating on an on-going basis is very important when working with someone remotely or on multiple projects. When one vendor had to quickly reprint and deliver overnight gift items, the sales agent kept me in the loop every step of the way and communicated with me using my preferred medium (text message) and when I needed the information (late in the night). The ability to engage me in the process and reduce my anxiety was what made the experience exceptional even in the face of a major problem.
Managing expectations

Telling a customer that you can't do something for them is difficult, but it much easier if the service agent does it with clarity and provides a list of alternatives. You can't always get what you want (as the Rolling Stones said), but you can get what you need. Managing expectations well is what highly successful sales and service people do. Saying "I'm sorry I can't do that for you" is okay if it's followed by "however, I could offer….".  This eliminates disappointments later on.
Problem solving

In the travel and hospitality industry every day is about problem solving.  This requires creativity, flexibility and an open mind. More often than not, I ask service people to come up with a solution that I don't have an answer for. I was amazed at the creativity and quick response time that I received proposed solutions, options and new ideas. You will never "wow" a customer if you don't solve their problems. When you do, they will not only be thankful and more loyal to you, they will also be more likely to pay more for the best solution even if that exceeds their initial budget.
At n-gen we speak of organizational and employee engagement. You can't have engaged employees if your organization and leadership aren't engaged. If you don't have engaged employees you won't have engaged and loyal customers.
There are 3 additional qualities that engaged employees demonstrate – discretionary effort (going above and beyond in their roles); emotional connection to their work; and acceptance of accountability.
These are the observable behaviours you can pinpoint to rate the engagement level of your team / department / organization. I dealt with service agents who stayed over an hour after their shift at a call centre to book my travel, what a fantastic demonstration of giving discretionary effort. I worked with a photographer who was so passionate and emotionally invested in her work that she beamed when speaking of the beautiful images she captured for people at their most special occasions.
A spirit of accountability was paramount to every great service provider I worked with. They owned their mistakes, took action to fix the problem immediately and left me feeling more positive about their ability, more pleased with their service and more confident that the money I spent with them was the best investment I could have made.
Empowering your sales and service teams to exceed customer wants by anticipating their needs, seeking to understand what will thrill them and creatively creating solutions that deliver results is the best way to gain a loyal customer and evangelist for your business.
Giselle Kovary
As president and co-founder of n-gen People Performance Inc., Giselle is dedicated to building strategies and programs that target, motivate and engage a multigenerational workforce. She is a sought after resource to industry leaders, having worked with 18 of the top Fortune 500 companies. Over 60,000 people globally have experienced an n-gen workshop or presentation. She has devoted more than fifteen years to researching the impact that generational differences have on organizational performance. Giselle has co-authored two books: Loyalty Unplugged: How to Get, Keep & Grow All Four Generations and Upgrade Now: 9 Advanced Leadership Skills. She has a Master's degree in communication studies from the University of Windsor.