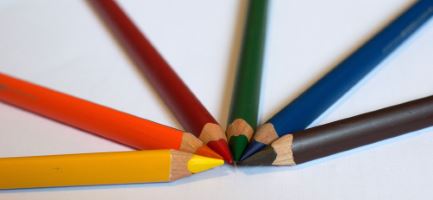 Diversity, Inclusion & Engagement
Increasingly our clients are approaching us to discuss how we can assist them in their diversity and inclusion efforts.  This ranges from presentations around generational differences as one form of diversity, through to more robust HR practices such as implementing Employee Resource Groups (ERGs).  While many organizations have established ERGs to support employees in connecting with others "like" themselves (which may include groups centered around gender, ethnicity, sexual orientation, age, language etc.) many have not leveraged these groups to improve employee engagement. In fact, highlighting your organization's commitment to diversity and inclusion can be a strong asset when recruiting new hires, especially Gen Ys.
Software Advice conducted an online survey of over 1500 employees in the U.S. to discover their interest in participating in an ERG, as well as how much this would impact their engagement at a company.  Their results were interesting. While the data did reveal that a vast majority of all employees were not interested in joining an ERG, when the responses were broken down by age the responses were significantly different:
Adults between the ages of 18 and 34, almost half (48 percent) noted they would either be "very interested" or "somewhat interested" in the prospect of joining an ERG—a percentage that dipped drastically for respondents over the age of 35 (25 percent)
Of those respondents who said that the presence of an ERG would have an impact on their decision to apply at a company, slightly over half (52 percent) noted that an ERG program's existence would positively impact their decision.
Likelihood to Apply at a Company With an ERG Program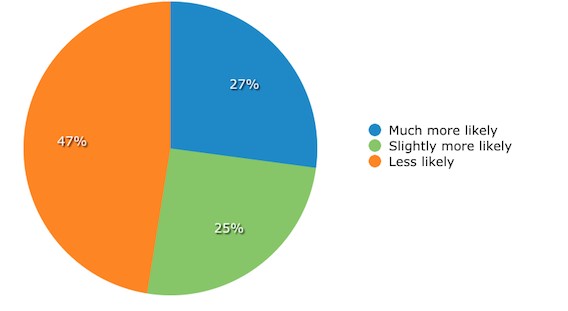 According to Software Advice, Gen Y respondents indicated a much greater likelihood of applying to a company that offers an ERG. Almost 70 percent of 18- to 24-year-olds noted that ERGs would positively impact their decision to apply, while over half (52 percent) of 25- to 34-year-olds said the same. Thus indicating the positive influence that diversity initiatives can have on your branding.
As we know, employees seek out employers that align with their values.  Demonstrating your organization's commitment to creating an inclusive environment that values and respects differences will appeal to candidates that want to be part of an open and collaborative team. Given that Gen Ys are the most diverse cohort, they have an expectation that organizations will embrace diversity and will invest in ERGs to reflect their generation's make up.
ERGs Drive Retention
The study also found that, of the respondents who said an ERG program's existence at a business would in any way impact their decision to stay, 60 percent said it would have a positive impact.
Breaking the data down by age shows that well over half of respondents under the age of 44 noted they would be more likely to stay at a company offering ERGs.
Likelihood to Stay at a Company With an ERG Program by Age
These results may be due to the fact that ERGs help employees create bonds with others broadly across the organization. This inculcates them deeper into your business and reduces the risk of turnover.  Gen Ys in particular are loyal to 'their pack', which extends cross-functionally, across your organization.  If younger employees have deeper relationships in different parts of the organization and at different levels, they will be less likely to leave even if some of their colleague in their pack do so.
ERGs Positively Impact Engagement
Finally, Software Advice examined the impact ERGs have on engagement. Sixty-five percent noted that ERGs would have at least some positive impact on their engagement levels at work, especially those under 34 years old.  They were more likely to note that ERGs would have a positive impact on their engagement levels
ERG Program's Impact on Employee Engagement by Age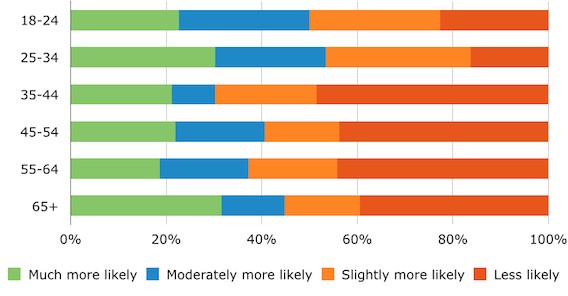 It's not that Gen Xers or Baby Boomers won't value ERGs, but they may be less likely to place this issue as a high priority item for engagement.  Communicating to all employees your organization and demonstrating how experienced employees can get involved or even champion a group can increase engagement levels.
Identifying a senior leader who is committed to the group's success and will be an advocate internally will help raise the profile of ERGs and highlight how they are a strategic business driver that improves recruitment, retention and engagement of key employee groups.
Giselle Kovary
As president and co-founder of n-gen People Performance Inc., Giselle is dedicated to building strategies and programs that target, motivate and engage a multigenerational workforce. She is a sought after resource to industry leaders, having worked with 18 of the top Fortune 500 companies. Over 60,000 people globally have experienced an n-gen workshop or presentation. She has devoted more than fifteen years to researching the impact that generational differences have on organizational performance. Giselle has co-authored two books: Loyalty Unplugged: How to Get, Keep & Grow All Four Generations and Upgrade Now: 9 Advanced Leadership Skills. She has a Master's degree in communication studies from the University of Windsor.