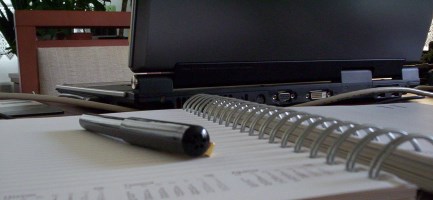 A Multigenerational Workforce & the Changing Role of Human Resources
As organizations struggle to adapt to the challenges of an ageing workforce and a competitive environment for highly engaged employees, it is important to tap into the values, expectations and behaviours of a multigenerational workforce.
As human resource departments strive to demonstrate their relevance and impact to business units, HR leaders must become change agents in creating a workplace that can get, keep and grow talent from all four generations.
Those that succeed in recruiting, retaining, and developing a high-performance, multigenerational workforce will outperform the competition and will be able to manage their 'people' risk by building programs that address operational challenges
Part of the changing role of HR is to accept greater accountability for the success of key performance metrics that impact business results. To achieve this goal, leaders and managers should become partners with HR in tackling people issues. Conversely, HR is now being charged with  owning  part of operational successes.
Creating a People-Focused Organization
To create a people-focused organization that engages all four generations, change must occur at an organizational level (through integrated strategies and programs) and at a manager level (through enhanced people leadership skills.)
To successfully design and execute people strategies that target all four generations, HR should focus on two key considerations:
First, it's important to understand how each generational cohort behaves and responds to you as an employer.
Second, it's also important understand what you can do to tap into each cohort in order to drive engagement. We can no longer expect employees to be engaged without demonstrating that our organization is also engaged.
Remember that employees are investors in your organization. It is important to demonstrate an appreciation of the fact that they are choosing to invest their knowledge, skills, abilities, time and effort in your organization. At the same time, proactively managing employee expectations during the hiring process is crucial. Doing so increases the likelihood that you will recruit employees who will be the best fit with your organization. Also, retention will increase because there will be alignment between what you promise and what is actually experienced.
At a manager level, it is important to recognize generational identities and how work styles are influenced by these identities. This is true for both leaders and team members.
Regardless of age, all employees seek a positive and collaborative relationship with their manager. However, the grace period that Gen X or Gen Y employees give managers to get the relationship right is often much shorter than that of Baby Boomers or Traditionalists.
Many leaders repeat the management style they experienced, which is often a top-down command and control approach. In most cases, that approach doesn't create the collaboration that is necessary for today's business success. Therefore, managers should be trained, supported and skilled in creating a work environment that motivates and engages all four generational cohorts. The goal is to equip managers with the tools to maximize the skill sets of all four generations, while managing the differences in order to drive greater team performance.
Giselle Kovary
As president and co-founder of n-gen People Performance Inc., Giselle is dedicated to building strategies and programs that target, motivate and engage a multigenerational workforce. She is a sought after resource to industry leaders, having worked with 18 of the top Fortune 500 companies. Over 60,000 people globally have experienced an n-gen workshop or presentation. She has devoted more than fifteen years to researching the impact that generational differences have on organizational performance. Giselle has co-authored two books: Loyalty Unplugged: How to Get, Keep & Grow All Four Generations and Upgrade Now: 9 Advanced Leadership Skills. She has a Master's degree in communication studies from the University of Windsor.