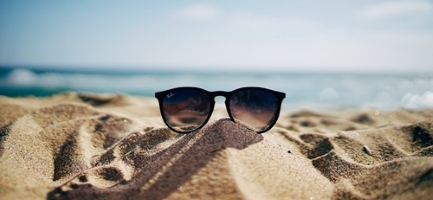 Are Summer Hours Right for You?
The warm summer weather is here and, at many organizations, this means "summer hours" are on the horizon. What does the term "summer hours" mean? In general, it means reduced schedules during the summer. Every organization does summer hours a bit differently. Some allow team members to leave at noon on Fridays during the summer, while others close on Fridays entirely.
A recent survey found that 40 percent of organizations will offer "summer Fridays" in 2017.
At n-gen we have a reduced work day on Fridays and leave extra early on the Friday of a long weekend.  Especially in Canada where our summer season is short, I feel it's important to encourage employees to enjoy the warm weather, longer days and all the fun outside activities.
While different organizations have different approaches to summer hours, there are certainly positives to offering this employee "perk".
The Benefits of Summer Hours
The main reason for offering a reduced schedule is to boost morale and engagement of your team. A lot of people find it hard to concentrate on work when the sun is shining and the beach, patio, or cottage is calling their name. By giving your team the opportunity to have some additional time away during the summer, you let them enjoy their favourite summertime activities, which keeps them more focused on work when they are in the office.
Summer hours also cause employees to enjoy their jobs more, which not only increases productivity, but can also improve the reputation of your organization. This makes it easier to attract new talent and to retain your current high performers. It really is a win-win.
Making Summer Hours Work
There are many different ways to make summer hours work for your organization. Regardless of how you decide to implement a summer schedule, it's important that the policy be clearly communicated to all team members and that everyone knows that, even if fewer hours are spent on-site during the summer, that there are still standards and expectations that need to be met. A reduced work week does not mean a reduction in responsibilities or deliverables, though fortunately many businesses experience a slow down during July and August which is an ideal time for vacation time and a slower pace.
Keep in mind that if a reduced or more flexible work schedule is available to some team members, it should be an option for all whenever possible. If half of the organization has to watch the rest of the crew pack up and leave early on Friday, while they're still working away, this can seriously impact engagement levels and can increase a perception of favourtism . If a particular department needs 24/7 coverage and offering a reduced schedule for this team isn't possible, it's crucial that leaders explain this situation fully and offer those impacted alternate options or benefits in order to balance out the inequality.
If you're worried about your team getting all required work done during the summer, you may want to consider a schedule where people work an extra hour Monday through Thursday so they can get a half-day off on Friday. This may or may not work for your organization and team, however it is worthy of the  discussion with senior leaders to gauge their receptivity to providing a morale boost during the summer.
If a reduced work week isn't possible, consider being more flexible with remote working opportunities. Nearly everyone appreciates being able to work from home on occasion or having a more flexible schedule, especially during the summer. Consider giving your team this option so they can have greater control over their schedule and perhaps enjoy sitting by their backyard pool or a near by park while they work.
Summer hours can also be implemented by letting some employees leave early every second Friday, while the other half of the organization does the same on alternate Fridays.  By ensuring coverage, project timelines and service levels can generally be maintained.
If your operational environment is such that a reduced work week or flexible schedule won't work, consider at least giving employees some extra time off before long weekends, such as the Canada Day and Labour Day weekend. These long weekends are often slower for businesses, so they can be a good opportunity to give your team a break.
Of course, every organization is unique and in some cases it's just not possible to offer summer hours. In fact, in some cases, there is actually more work during the summertime than there is during the rest of the year. In these cases, reducing hours during the summer would be detrimental to the organization. Consider how you inject some fun into your busy workday but having an ice cream truck stop by or holding a meeting outside on a patio. Any change to get outside and enjoy the summer will be welcome by team members.
It is always a good idea to consider how you can create an employee experience that delights, inspires and puts a smile on employees' faces. Even if you don't end up implementing summer hours, it never hurts to think about potential changes that could boost productivity and engagement.
Giselle Kovary
As president and co-founder of n-gen People Performance Inc., Giselle is dedicated to building strategies and programs that target, motivate and engage a multigenerational workforce. She is a sought after resource to industry leaders, having worked with 18 of the top Fortune 500 companies. Over 60,000 people globally have experienced an n-gen workshop or presentation. She has devoted more than fifteen years to researching the impact that generational differences have on organizational performance. Giselle has co-authored two books: Loyalty Unplugged: How to Get, Keep & Grow All Four Generations and Upgrade Now: 9 Advanced Leadership Skills. She has a Master's degree in communication studies from the University of Windsor.