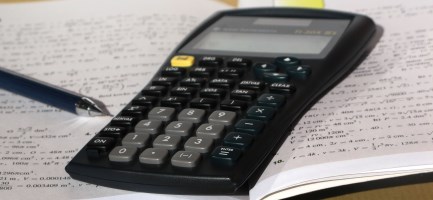 Employees as Investors
The longer you keep employees and the higher performing they are, the greater your return on investment is in recruited them. But have you calculated the return on investment that your employees receive from working for you? This information can help you retain employees and position you as an employer of choice.
All employees view themselves as investors of their human capital (which consists of one's knowledge, skills, abilities, time and effort) and, as such, expect a return on their investment. Employees are constantly evaluating whether or not what they are getting in terms of salary, bonuses and programs is a good return on what they do for their employers. They regularly compare other opportunities in the marketplace to determine which ones might yield them a higher return.
Since employees today view themselves as free market agents, it is important to ensure that your employment relationships are open-ended and win-win. With a more mobile and flexible workforce there is a stronger need for your organization to communicate the ROI  employees will gain by working with you, otherwise they may look elsewhere to invest their human capital.
To build a culture of retention, employees must be able to easily calculate their ROI. The role of HR and leaders is to create an environment where employees can discuss their individual ROI expectations and renegotiate, if appropriate, with you before looking to your competition for a better deal. It is your total rewards program (TRP) that serves as the vehicle for employees to calculating their ROI. It must be flexible and adaptable enough to address the values, expectations and behaviours of a multigenerational workforce.
Measuring your Total Rewards Program
To ensure that your TRP is delivering results and demonstrating the characteristics of organizational engagement – transparency, responsiveness and partnering – you can measure the following activities:
Manager execution on TRP components
Distribution of yearly calculation of total rewards for each employee
Changes and enhancements to your TRP based on employee needs / requests / feedback
Percentage of individual employee negotiations of the TRP
Communicating Employees' ROI
The ROI that you can offer to employees is more than just money (salary, bonuses, benefits, etc.). It's also all of the non-financial components of your total rewards program. To communicate to employees their ROI, you can implement the following processes:
Formal communication of your Total Rewards Program on a quarterly basis – emphasis on the non-financial components that make your workplace unique (ie. summer hours, onsite gym etc)
A yearly calculation for each employee's ROI – emphasis on the value of learning and development, flextime, secondments, corporate discounts etc.
Regular discussions between managers and employees regarding which TRP components have the most value to them at an individual level
Comparison of your Total Rewards Program with your direct competitors – emphasis on how your organization provides greater returns, unique programs and flexibility
Communicating good news – profile employees who have negotiated a win-win relationship and are tapping into the components of your Total Rewards Program that are most important to them